Supercharge your Diet with Buckwheat
Recently, a friend of mine insisted on me giving Buckwheat a try. I've never heard of it and I was really surprised by its composition:
Protein 13 g

Total Carbohydrate 72 g

vit. B1 0.101 mg (8%)

vit. B2 0.425 mg (28%)

vit. B3 7.020 mg (47%)

vit. B6 0.210 mg (16%)

Iron 2.2 mg (18%)

Magnesium 231 mg (62%)

Phosphorus 347 mg (50%)

Potassium 460 mg (10%)

Zinc 2.40 mg (24%)
It looks like a great addition into our diets. Unfortunately, I couldn't find it on my local stores. Good thing my friend Anton was willing to send me a package directly from Mother Russia! (world leader in buckwheat production).
Didn't know Buckwheat comes with great pictures though :)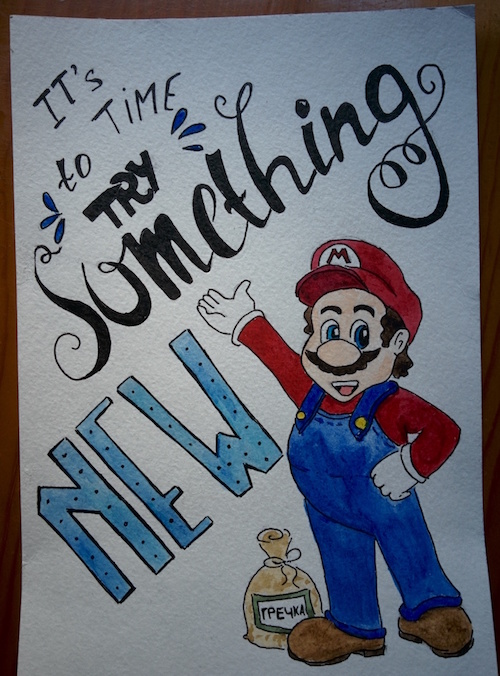 Blagodarstvuyu Anton!